Banana pi at ShenZhen Maker Faire 2016
Time:2016-10-23
Views:682
Banana Pi open source hardware community participated in the Shenzhen Maker Faire 2016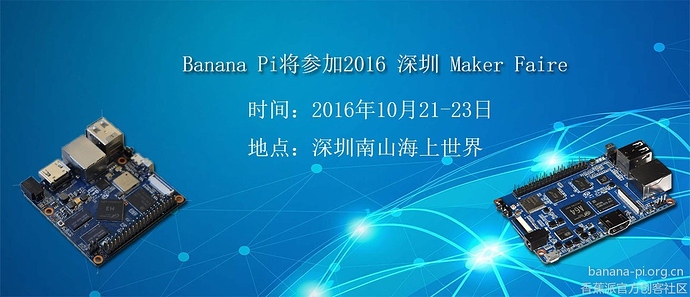 At the entrance of the Exhibition area, there is a big Maker Faire Logo. The red robot pattern seems to tell us that most of the exhibitors' products are closely related to machinery and robots.
Double end of the week, now shenzhen ushered in the link section, including the system of shenzhen hui section, system of shenzhen hui festival has been held for five consecutive terms strictly, yesterday (October 22) 2016 shenzhen hui section has been opened, but because of the typhoon just passed, 2016 shenzhen hui section of booths set up on the 22nd late, and 22 is carried out Shenzhen, which missed the typhoon, was much better than expected. The weather was good that day, and the temperature was as high as 27 degrees. Makers from all over the world gathered here to show their innovative achievements to the world, and most of them were programmers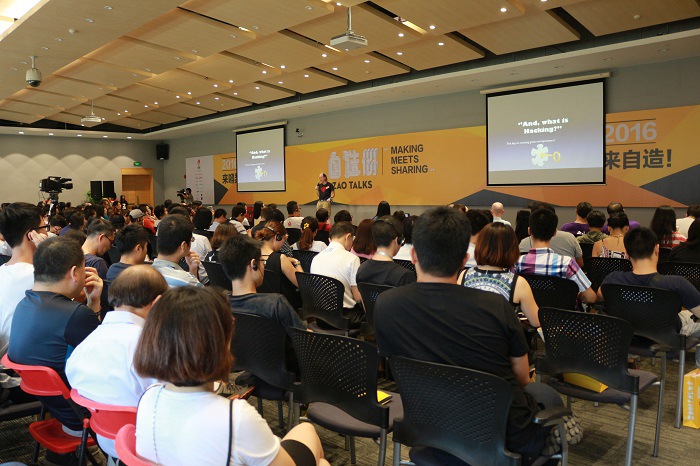 After several years of development, Banana Pi has developed into a mature product line with cumulative sales of nearly 3 million pieces, and there are developers all over the world using banana pi products for DIY maker events. You have a loyal following. We take this opportunity to get together in Shenzhen Maker Faire for face-to-face communication.
The Banana Pi community booth also attracted a large number of developers' attention, and the whole series of products were welcomed by developers.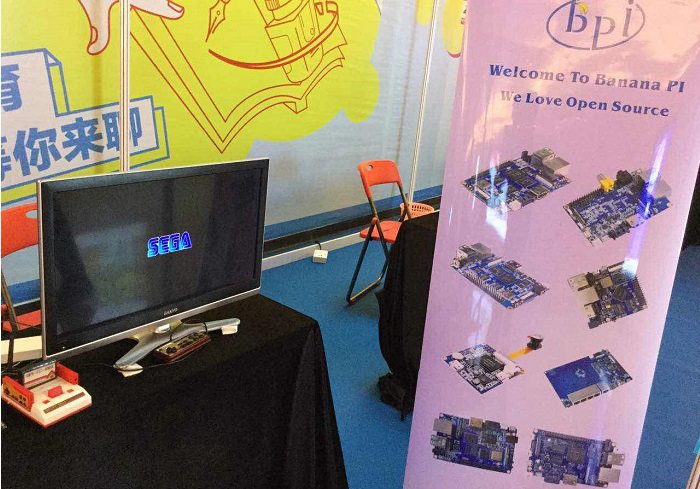 Foreign developers exchange on site. he says have use banana pi boards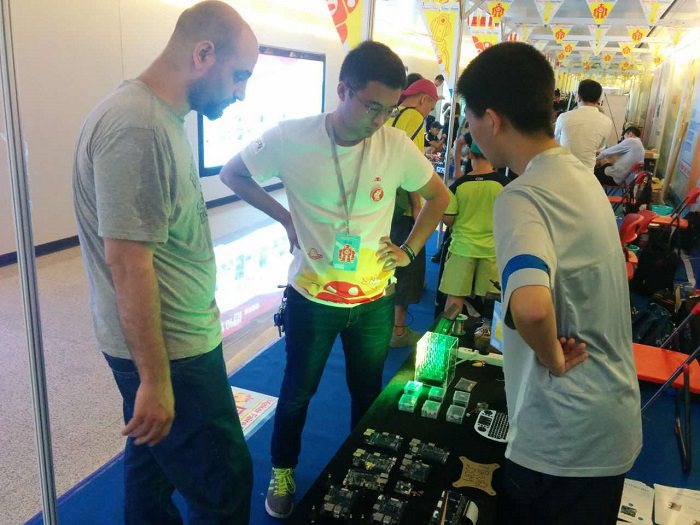 During the three-day exhibition, the community partners communicated with the makers face to face, which was also a kind of in-depth learning, and let the community know what kind of products the makers need.