Banana Pi BPI-CM4 is a computer module with Amlogic A311D, same size asm Raspberry Pi CM4 module ,it also features the same connection pins, which means that it should work with carrier boards designed for the Raspberry Pi CM4
Features:
1. Amlogic A311D 4 x ARM Cortex-A73 CPU cores,2 x ARM Cortex-A53 CPU cores
2. ARM Mali-G52 MP4 graphics
3. Neural Processing Unit with 5 TOPS performance.
4. 4gb LPDDR4
5. 16gb eMMC flash ,max support 128 gb
6. Compatible with raspberry Pi CM4
7. 1 x HDMI, 1 x CSI, 1x DSI interface(Raspberry Pi CM4 with 2)
BPI-CM4 module Hardware Interface: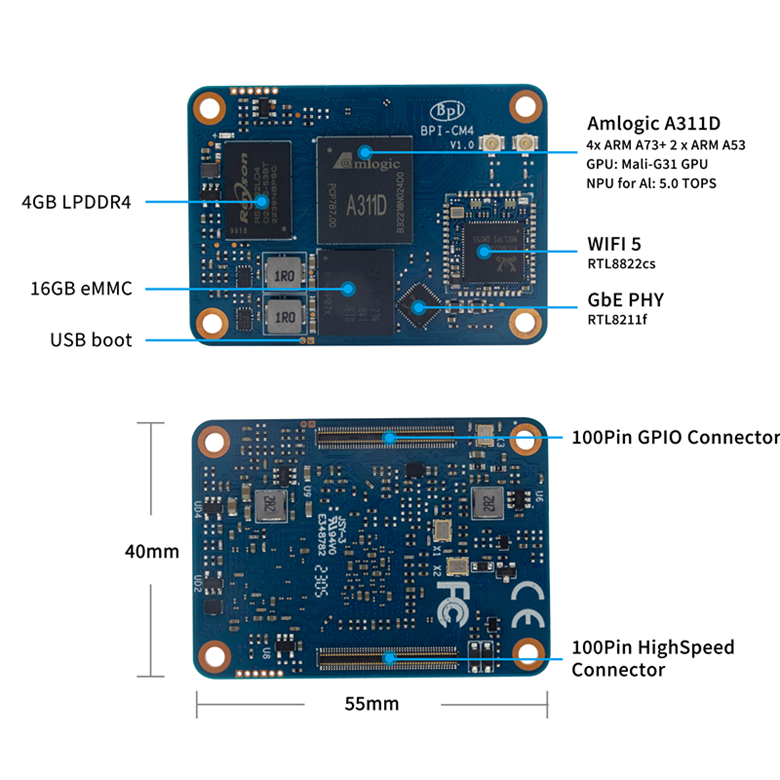 Banana Pi BPI-CM4 moudule base board inteface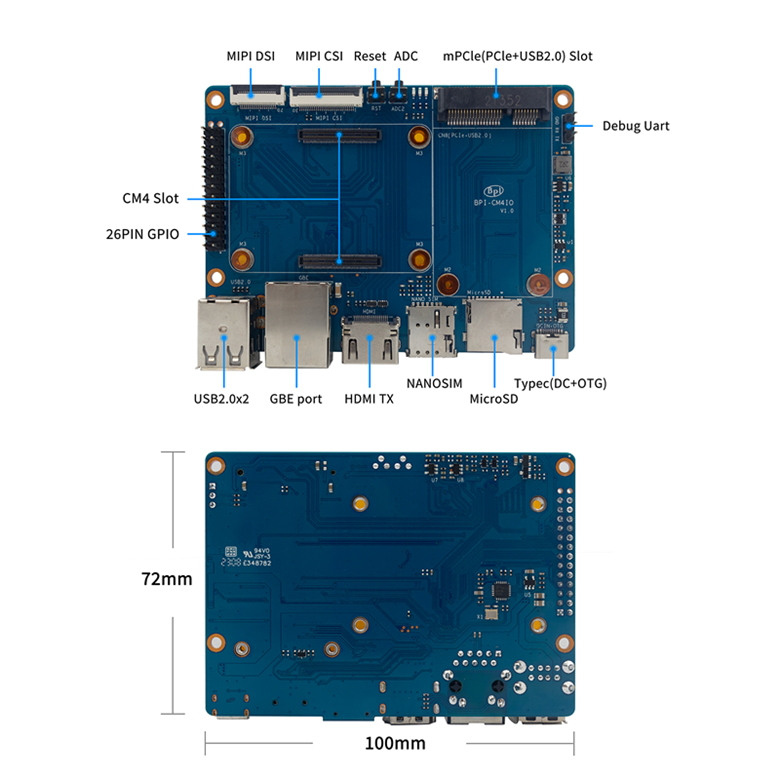 The BPI-CM4 computer module is exactly the same size as the raspberry PI CM4, and adopts the same interface: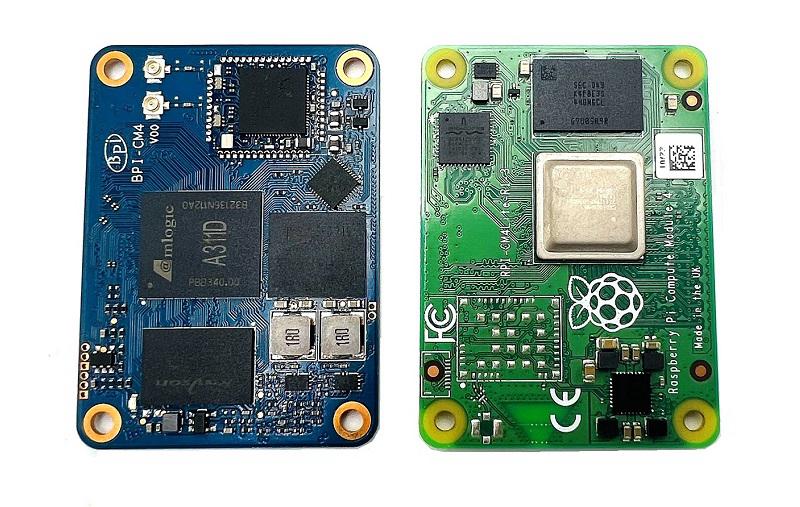 You can use the universal raspberry PI CM4 module expansion board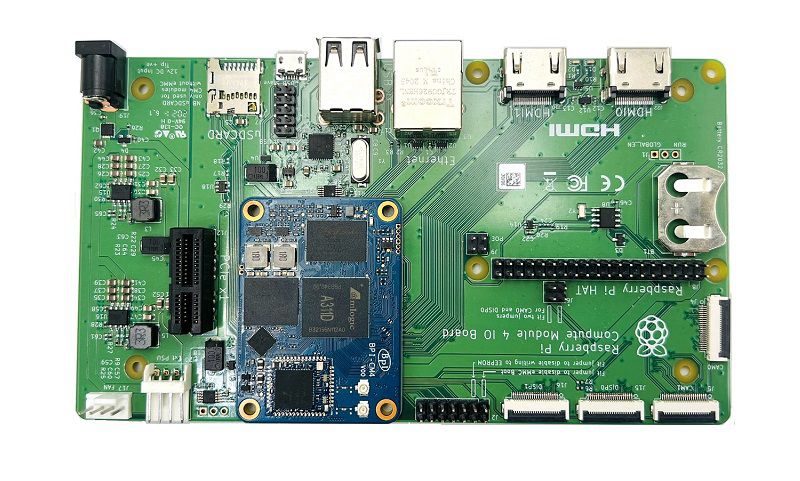 Compared to the raspberry PI CM4, the red symbol indicates unsupported, and the others are PIN2PIN: