Banana Pi at Shenzhen ELEXCON International Electronics Show & Embedded System Exhibition 2021
Time:2021-09-27
Views:303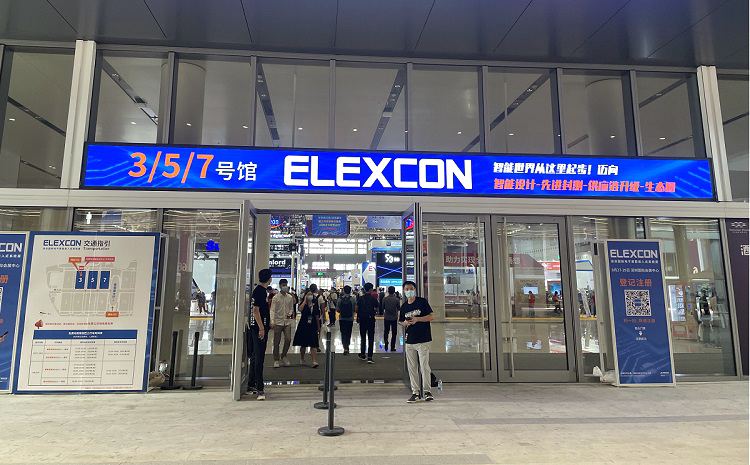 Shenzhen ELEXCON International Electronics Show & Embedded System Exhibition 2021. Banana Pi team welcome you to our booth
Time :
2021-9-27 to 2021-9-29
Booth:
Pavilion 5, 5D58
Banana Pi team booth: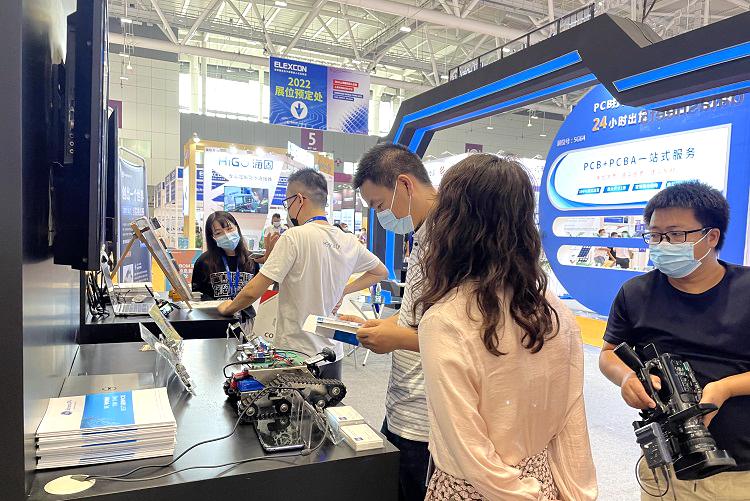 ELEXCON Shenzhen International Electronics Show & Embedded Systems Exhibition will be held under the theme "Smart World Starts here!With the theme of "Towards intelligent design - Advanced Sealed and Tested - Supply chain upgrade - Ecosystem", the exhibition will focus on 5G, Internet of Things, edge AI, domestic chip, RISC-V, embedded system, TWS and wearable technology, SiP and advanced sealed and tested, automatic driving and Internet of vehicles, shared charging and changing technology, third generation semiconductor and other new technologies and solutions.At that time, the site will also hold 20+ summit forum, planned to invite 200+ heavyweight expert speakers, to create an annual carnival covering Chinese electronic engineers and embedded developers!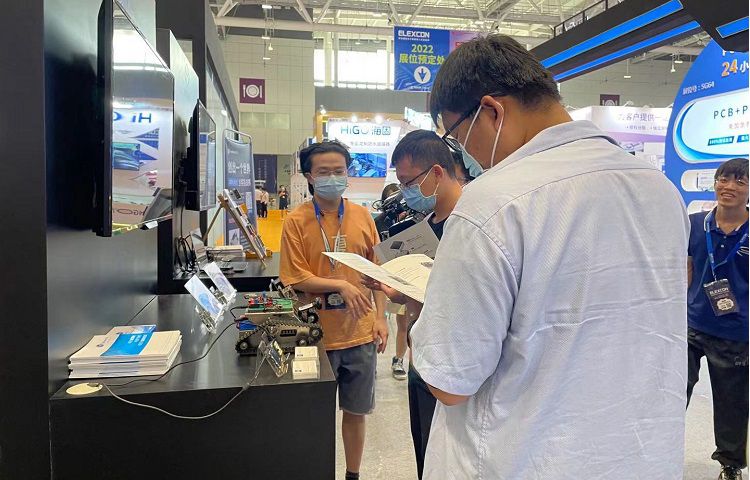 Banana Pi's full range of products has attracted a lot of attention, and now many customers have used the products of Banana Pi open source community for product prototype development or commercial product application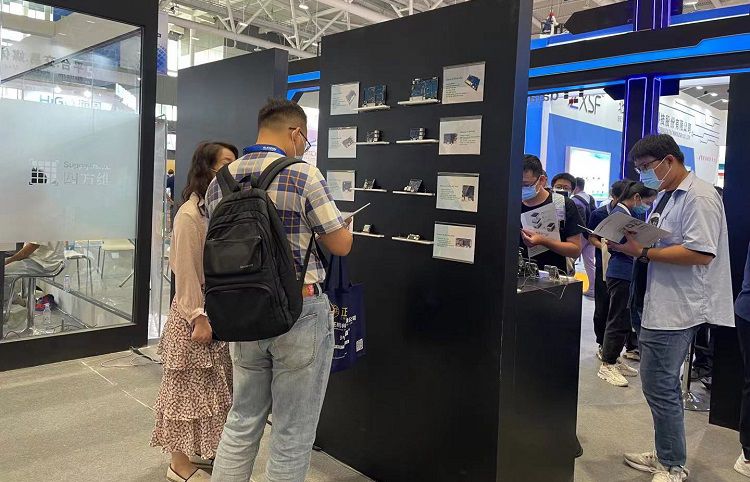 There was a constant flow of people at the booth. The partners of banana Pie community exhibition explained patiently to customers.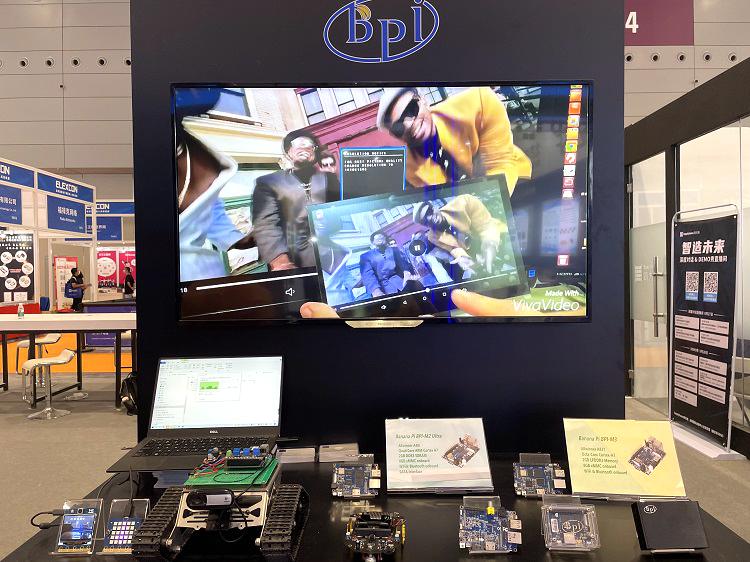 The live video demonstration is more vivid, showing the rich application scenarios of Banana Pi products.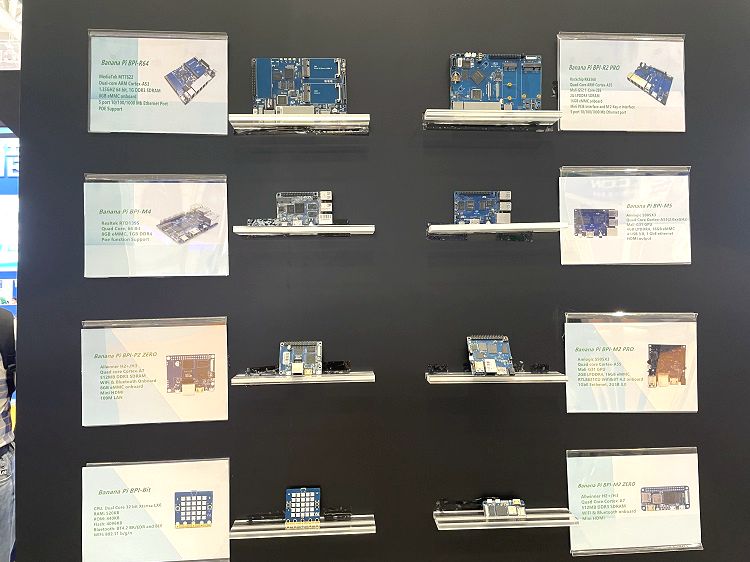 New products such as Banana Pi BPI-R2 Pro made their debut at the exhibition.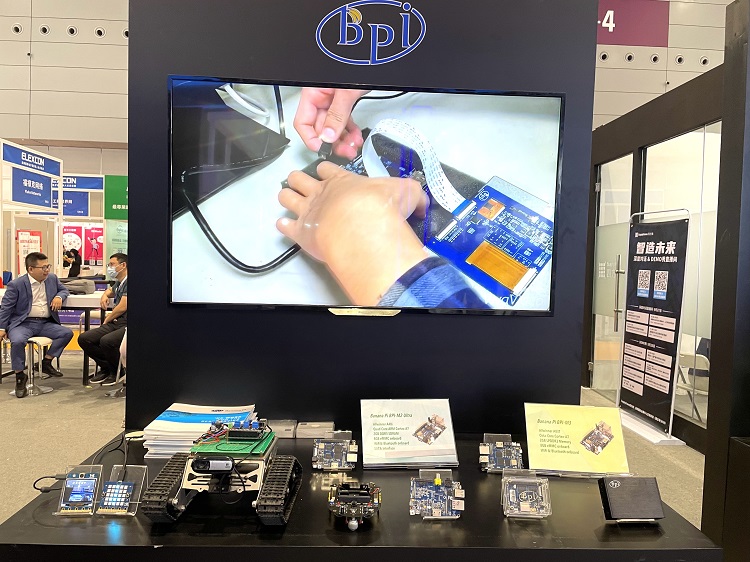 Banana pie product display video, visual application.

Banana pi at Shenzhen ELEXCON International Electronics & Embedded Systems Exhibition
Banana Pi STEAM education design at ELEXCON Exhibition 2021:BPI-QCar and BPI Triode-Car kit