"Jinsheng Box" real-time subtitle SET-top box is an intelligent accessory product jointly developed by Beijing Jiagu Jinsheng Technology Co., LTD, China Disabled Auxiliary Equipment Center and China Association of the Deaf to provide real-time word-for-word subtitle services for the hearing-impaired. The product utilizes advanced speech recognition technology and specialized video and audio processing technology to convert sound into text in real time, and generate subtitles through intelligent algorithms, automatically match video content and then superposition the output, so that subtitles and pictures can be presented to the hearing-impaired on one screen. Since then, the pain of hearing impaired people not being able to watch video programs without subtitles or requiring multiple screens has been completely solved.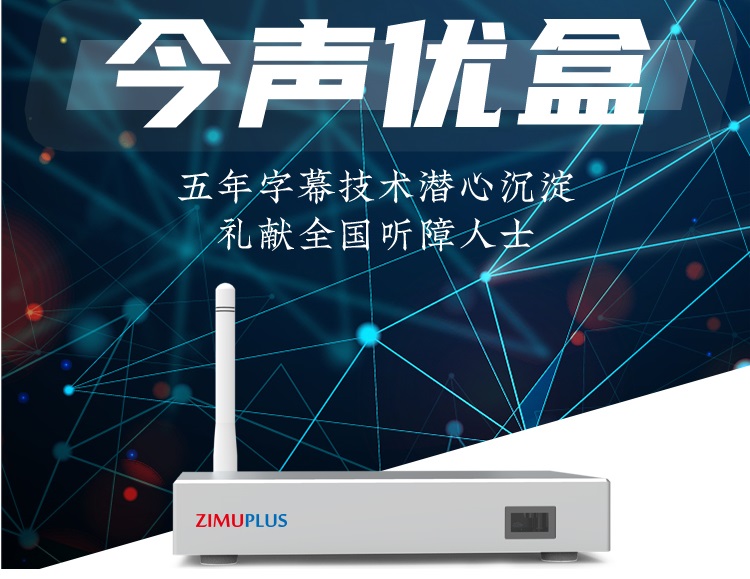 this is a
BPI 4.0 Server
customization project base on
Banana Pi BPI-W2
,it with 8G eMMC flash ,and 4G DDR on board, support HDMI in and HDMI out , You can collect the audio and video data of HDMI in, and send them to the display terminal after processing by HDMI out to complete the audio and video services you want to process,also support HDMI bypass funtion, use TS3DV642A0RUAR HDMI bypass chip. Direct connection between IN and OUT when shutdown (continuous electricity). After booting, HDMI IN and HDMI OUT function respectively
Bananapai team provides product function definition, hardware design, BSP-level software development, appearance mold design, production testing, supply chain management, direct integration to customers, product level delivery.
PCBA interface: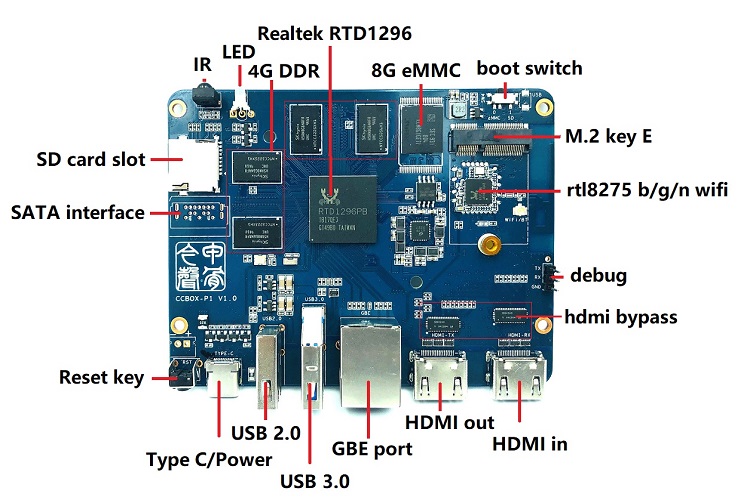 Hardware spec:
Realtek RTD1296, Quad-core ARM Cortex-A53
Mali T820 MP3 GPU
4G DDR4 SDRAM
8G eMMC flash (Max to 32 G)
Realtek rtl8275 b/g/n wifi and BT 4.0 support
M.2 Key E interface
MicroSD slot supports up to 256GB expansion
1 SATA interface
1XGigabit LAN
1xUSB 3.0 1xUSB 2.0
HDMI in & HDMI out support HDMI bypass function
TYPE C /Power
IR support
For more ,see wiki document:
https://wiki.banana-pi.org/Realtek_RTD1296_Intelligent_voice,_video_processing_platform