Banana PI BPI-M2+ is the open source hardware platform, use Alliwnner H3 (option H2+ chip and H5 chip ) chip on board. and mini size only 65mm*65mm,PBI-M2 hardware: 1Ghz ARM7 quad-core processor, 1GB DDR3 SDRAM, 8G eMMC flash on board,and SDIO wifi&BT 4.0 moodule on board.Gigabit ethrnet.
SHOWDOWN: Banana Pi M2+ vs Raspberry Pi 3

BPI-M2+ series run Android,Debian linux,Ubuntu linux, Raspberry Pi image and others image. Banana PI,it can easily run with the game it support 1080P high definition video output and 4K support, the GPIO compatible with Raspberry Pi B+ .
Banana Pi BPI-M2+ not support sata port, so you need use USB for hardisk

Hardware interface: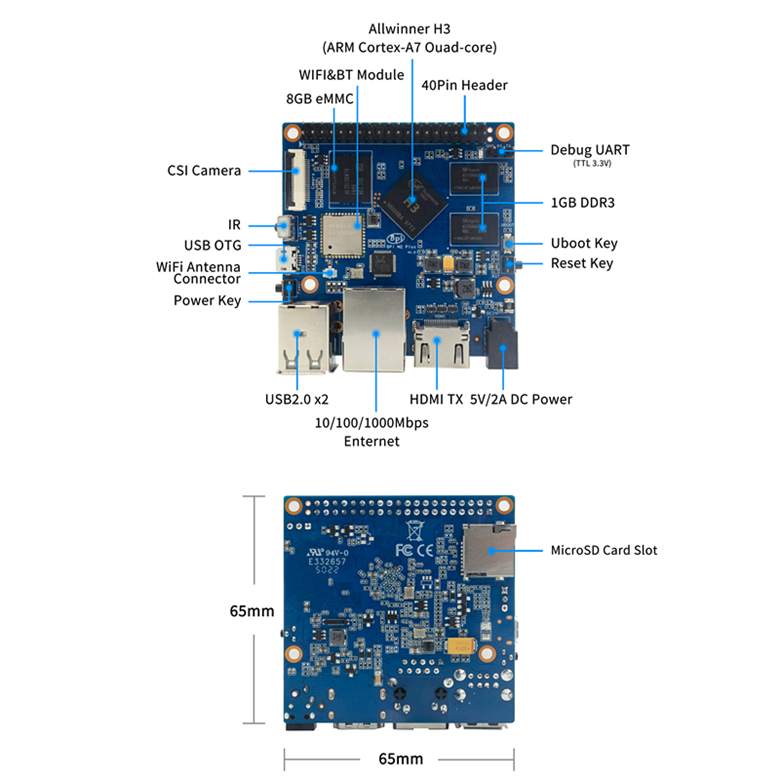 Hardware spec:
| | |
| --- | --- |
| HardWare Specification of Banana Pi M2+(Plus) | |
| CPU | H3 Quad-core Cortex-A7 H.265/HEVC 4K |
| GPU | Mali400MP2 GPU @600 MHz,Supports OpenGL ES 2.0 |
| Memory | 1GB DDR3 (shared with GPU) |
| Flash | 8GB eMMC flash onboard |
| Network | 10/100/1000 Ethernet |
| WIFI&BT | SDIO AP6212 for Wifi &BT 4.0(option AP6181 AP6335) |
| Video Input | A CSI input connector Camera:1 Supports 8-bit YUV422 CMOS sensor interface,2 Supports CCIR656 protocol for NTSC and PAL, 3 Supports SM pixel camera sensor, 4 Supports video capture solution up to 1080p@30fps |
| Video Outputs | Supports HDMI output with HDCP, Supports HDMI CEC, Supports HDMI 30 function, Integrated CVBS, Supports simultaneous output of HDMI and CVBS |
| Audio Outputs | HDMI |
| Power | 5V/2A DC input can supply power, but USB OTG input don't supply power |
| USB 2.0 ports | two USB 2.0 HOST, one USB 2.0 OTG |
| GPIO | 40 Pins Header,compatible with Raspberry Pi B+ |
| LED | Power led & Status led |
| IR | IR input on board |
| OS | Android, Ubuntu, Debian, Raspberry Pi Image |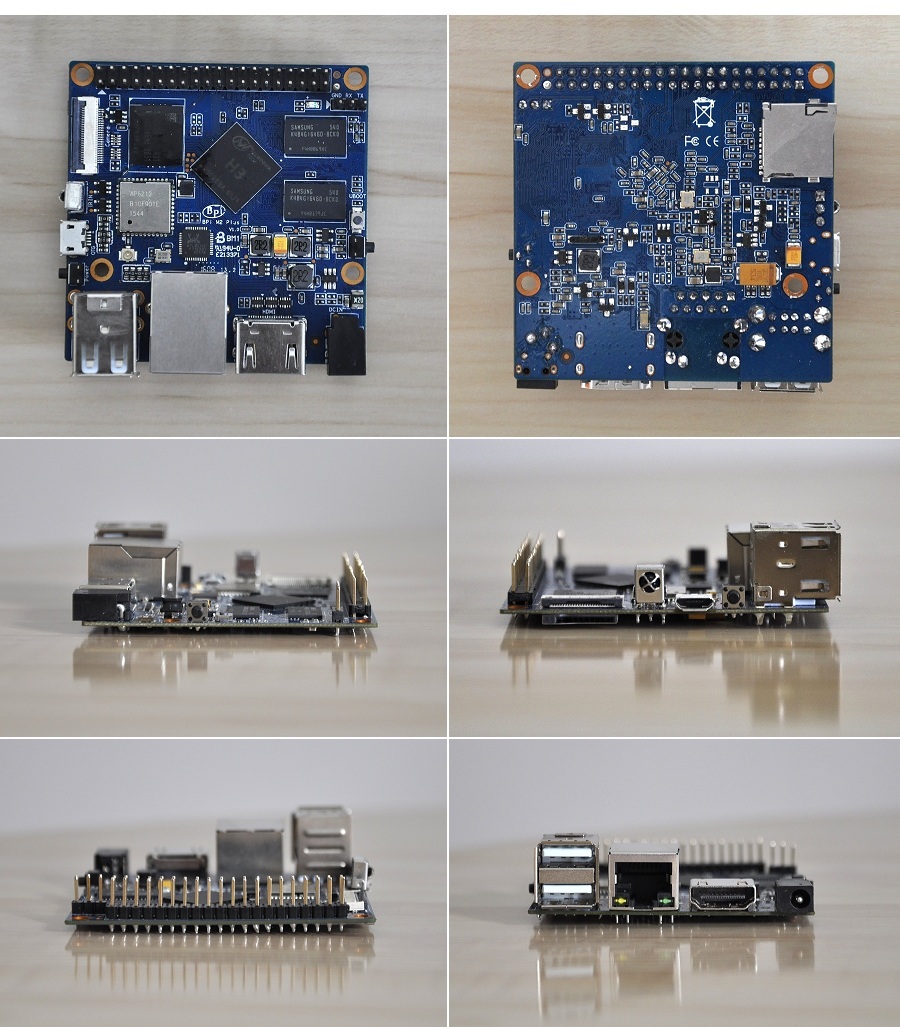 BPI-M2+ Case design: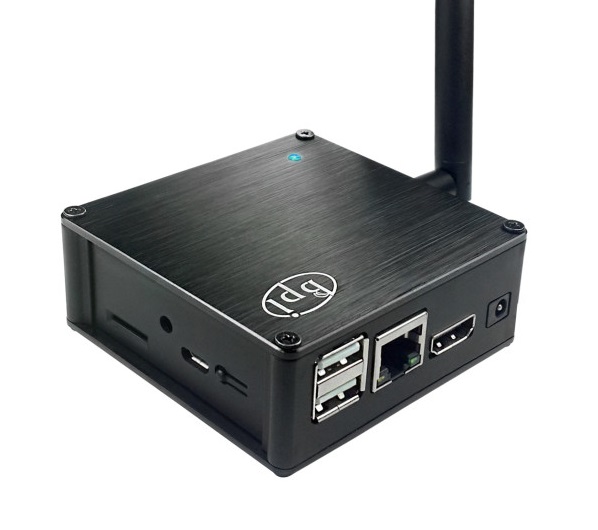 Online wiki development documents: https://wiki.banana-pi.org/Banana_Pi_BPI-M2+