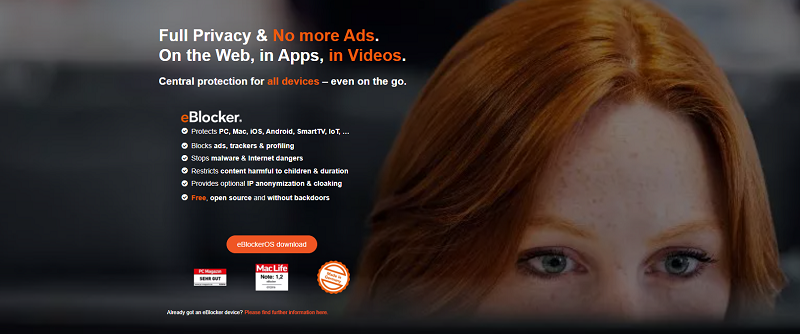 For everyone who wants to keep control of online traces, surf anonymously and ad-free, we have developed eBlocker as a central solution protecting all devices
eBlockerOS is a software for Raspberry Pi/Banana Pi, which is installed in minutes and turns the small computer into an eBlocker. The eBlocker is then simply connected directly to the router and serves as a gatekeeper to the Internet.
eBlocker optionally anonymizes your IP address (via your VPN provider or Tor) and cloaks all network devices. It blocks trackers and ads, provides parental controls and prevents Internet threats – not just in your browser, but also in apps and videos. And even when you are not at home, eBlocker protects you in the same way.
Thanks to intelligent pattern recognition and licensed malware filters, eBlocker works far more effectively than ordinary DNS blockers or ad blocker plugins. It offers an excellent balance of user experience, privacy and parental controls and is very easy to do.
Banana Pi support : hardware design, BSP software design, PCBA support, product certification
this project use
Banana Pi BPI-M2+
inside,
PCBA inteface: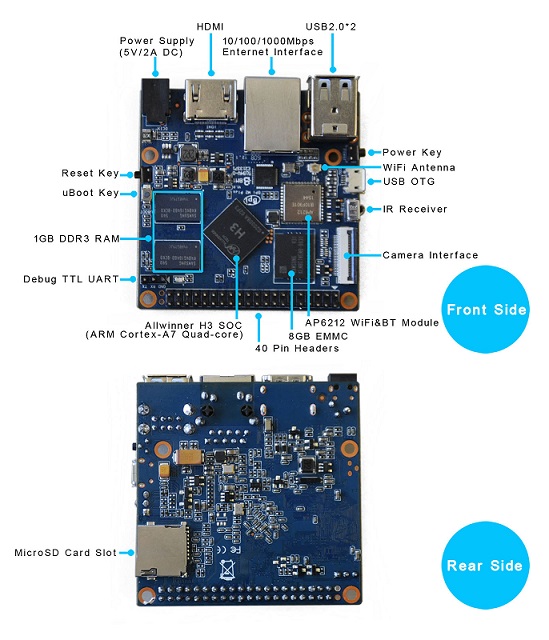 eBlocker works as effectively as it does easily: unpack it, plug it in, ready. Without additional software installation and configuration. All you need is a free Ethernet port in your home network and off you go.
eBlocker official website : https://www.eblocker.com/en/
image download link:https://www.eblocker.com/en/download/

eBlocker - The World´S First Plug And Play Privacy Solution For All Your Devices


eBlocker - Connect & Activate Quick Guide